News 2017
Pwllheli Sailing Club congratulate Peter and Vicky and the Mojito team who collected the RDYC Wolf's Head Trophy at the ISORA Prize Giving Dinner on Saturday night, 11th November.
The Dinner was held at the National Yacht Club in Dun Laoghaire where 240 ISORA competitors and guests were treated to a superb evening.
We are also delighted to report that Pwllheli Sailing Club won the 'Victoria Club' being the highest scoring ISORA club team. Mojito, Sgrech, Jackknife and Aquaplane all contributing to the team's success.
Details
You can now join CHPSC 2018 by paying the 2017 fee on-line now
The rate for 2018 has not yet been fixed but if you pay in 2017 you will get 2018 at 2017 prices and again for 2017 without an entry fee!
Details
Work has started on a new web site for CHPSC - the new site will be easier for you to navigate to your area of choice.
This new site will includes new modules which will allow us to easily publish video clips and to enable you to pay for your club membership fee on - line
We will publish a list of enhancements shortly
Your thoughts, ideas and suggestions are all welcomed - please send an e-mail This email address is being protected from spambots. You need JavaScript enabled to view it.
Details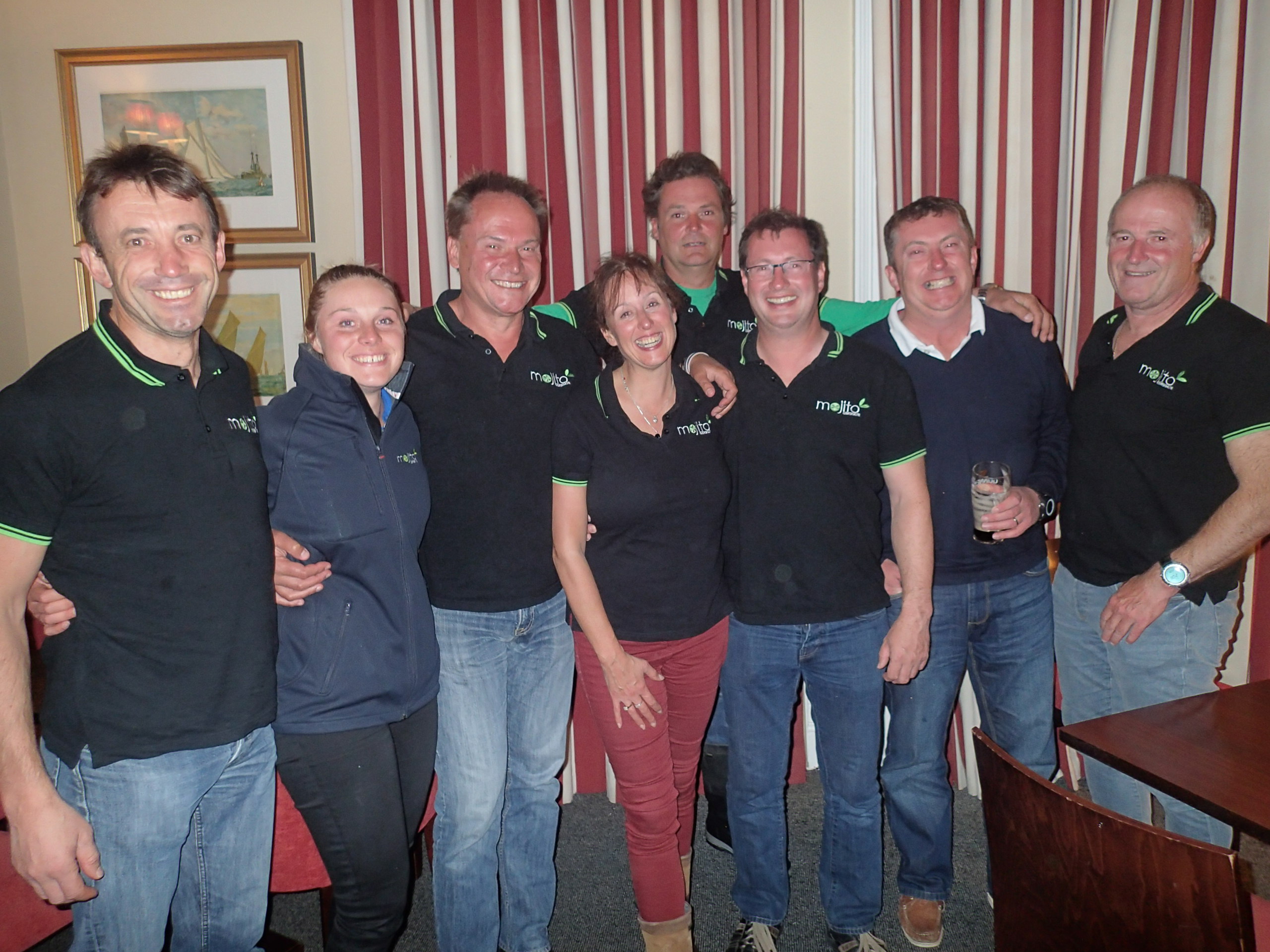 Vicky Cox & Peter Dunlop are Sailors of the Month (Offshore) for September - announced in Afloat Magazine - here
Peter and Vicky campaigned J109 Mojito, not only in the ISORA Series which they won overall but also in the Fastnet Race, the D2D race from Dun Laoghaire to Dingle and also the winners of the ISORA Global Exhibitions Offshore Series in Pwllheli.
Congratulations on this fantastic honour.
Details
Fourteen of CHIPAC's members enjoyed two hours of exciting sailing Friday evening,on board a boat a lot larger and faster than the small dinghies they are used to sailing on Mondays and Fridays during the Summer.
The strong Northerly breeze kept the sea fairly flat and the boat heeled and sailed quickly past Gimlet Rock and on towards Carreg y Defaid with all the children being given the opportunity to take the helm for a short while.
Everyone enjoyed the experience and hope to get a similar opportunity next year. They are very grateful to the owner, Mark and Jo Thompson, and to Tomos Tudor for steering the boat.
Mari Davies, a past member of CHIPAC and a very successful International sailor, was on board to coach the youngsters and we are very grateful to her for her generosity to our club.
It was a memorable night and one that will provide a topic for many conversations I am sure.
Details
"The Commonwealth Games Queens Baton arrived in Pwllheli today, welcomed by many of the local school children.
Plas Heli, Pwllheli welcomed the Baton team with a reception & buffet, also enjoyed by CHPSC members, who took the opportunity to contribute valuable funds to our local youth sailing project Chipac - Clwb Hwylio Ieuenctid Pwllheli a'r Cylch, to show their appreciation."
Photos courtesy of Elen Tudor & Lyndsay Harrold
Details