by Vicky Cox 29 Oct 09:23 GMT
28 October 2018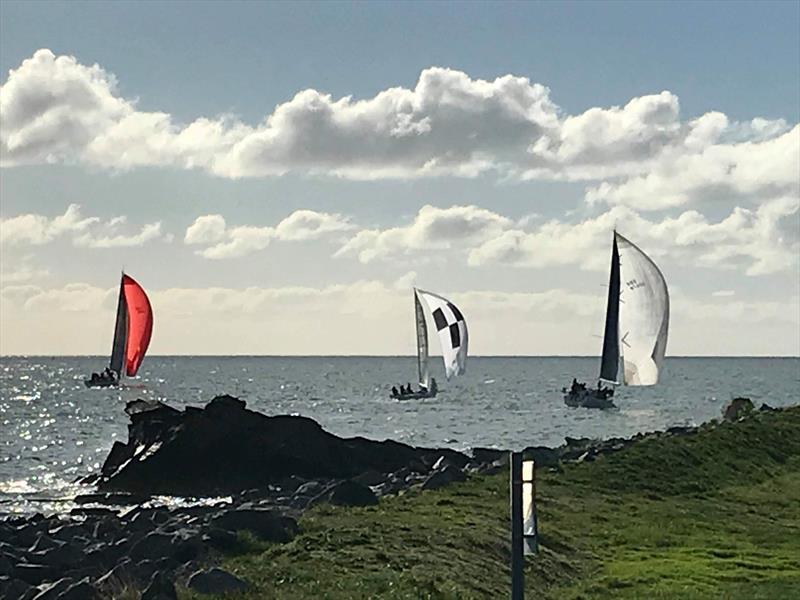 With much of the country experiencing cold winters showers, clear blue skies in Pwllheli gave the fleet super views of a snow covered Snowdon for the final weekend of the Pwllheli Autumn Series and weekend four, the mid point of the overall Pwllheli Challenge.
With strong tide over the line the fleet hung back for clean start on a tight kite reach to mark number 1. Series leader Mojito had a late start behind Nigel Ingram's J109 Jetstream while all the sports boats shot off like rockets ahead of the fleet to the first mark.
With wind anywhere from 6kts gusting into the mid 20's the downwind leg allowed both J109s Mojito and Jetstream to find their speed and managed to take the lead.
Back upwind and Mojito spotted a wind bend and headed in towards the beach making significant ground, pulling away from the fleet. Rounding the windward mark they managed to shift their gear quick enough to get a kite hoist for the second down wind leg. The only boat to hoist in the now 26kt breeze with oscillating shifts of 30degrees put them almost one leg ahead of the rest of the fleet and as a result finished almost 7 minutes ahead over the water.
Second on the water was Stephen Williams's Darling who had a fine race doing enough to take 2nd place on corrected too followed by Will Partington's Honey Bee just 17seconds behind on corrected.
Hits: 473
Read more: Pwllheli Challenge Series at Pwllheli Sailing Club - Week 4