The 2018 ISORA Offshore Championship was decided in a nail biting finish to the last race on Saturday. Reigning ISORA Offshore Champion, "Mojito" (Peter Dunlop & Vicky Cox), had lead the series for much of the season but Chris Power-Smith's "Aurelia" just had to win the last race to snatch the coveted Wolf's Head trophy back from "Mojito".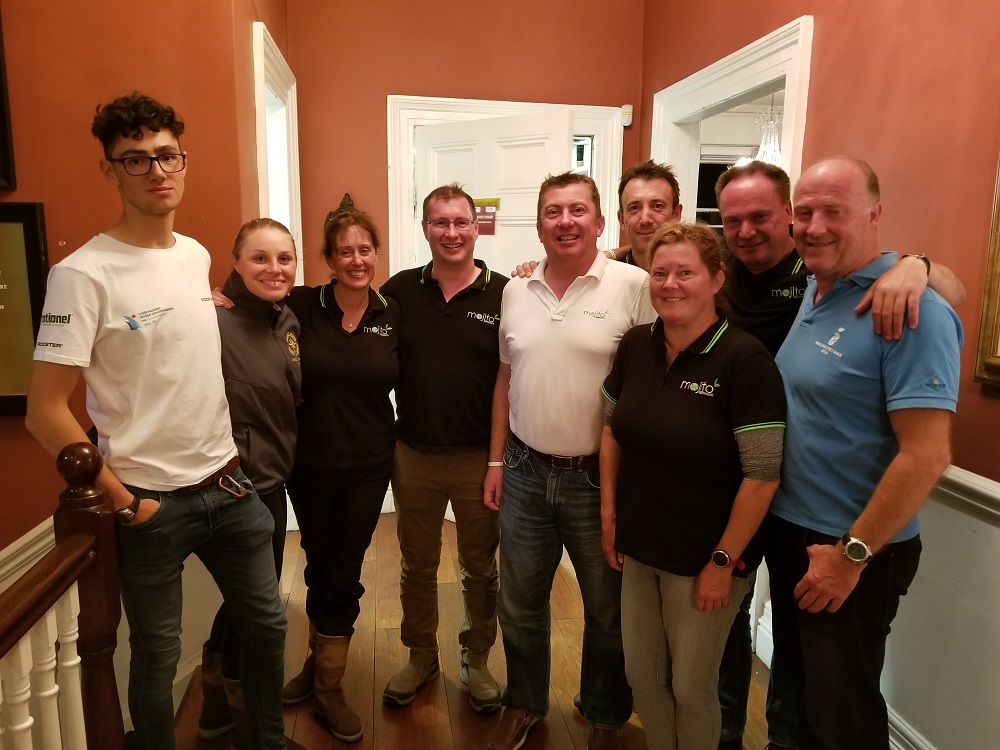 Mojito's Overall win helped Pwllheli Sailing Club win the ISORA 2018 Club Team Trophy - (Mojito 1st, Jackknife 3rd and Sgrech 8th out of a total of 60 competing boats!)
The race was the annual James Eadie Race from Pwllheli to Dun Laoghaire, a distance of 80 miles. There were 27 entries for the race but only 15 were confirmed starters. Of these only 13 managed to get the Pwllheli for the start.
The forecast for the race was strong South-West winds backing to South later in the day. The forecast also indicated no winds in Dublin Bay for the finish. As well as the strong winds at the start, driving rain made the exit from Pwllheli challenging. The strong winds had whipped up big seas on the beat from the start to Bardsey, with mountainous overfalls at St Tudwals islands.
Hits: 40
Read more: Mojito clinch the ISORA series, after Jackknife win a fast race to Dun Laoghaire
Race 14 was the final race of the Welsh coastal series, which would decide the Global Displays Welsh Coastal Series. With 23 boat competing in Ireland for the Viking Marine Coastal Series, and 7 in Pwllheli, both coastal series have been well supported this year.
Hits: 58
Read more: Irish Sea Offshore Racing Association "Global Displays Welsh Coastal Race"