The ISORA season finale was the James Eadie race, an 80 mile offshore from Pwllhei to Dun Laoghaire last Saturday, a race that generally finalises results in all classes, but is also renown for its weather! This year gave us 20-25kt North Westerly winds and a beat from Bardsey all the way to Dun Laoghaire, with strong spring tides of up to 4 kts in the Irish Sea, and a big wind over tide at Bardsey!
The race was very important for the four competing PSC boats; Mojito and Sgrech going head to head to win both the Class 1 and the overall "Wolfs head" trophy, Jackknife to consolidate its position in Echo overall and Class 0, and Aquaplane to attempt to climb into the podium positions of Class 2
It was a long and tough sometimes brutal race, fighting the tides, over falls and confused seas, but it's pleasing to report all PSC boats completed the race, with Aquaplane the last PSC boat finishing after 17 hours 14 mins, three long hours after Mojito! Thankfully they saved us some Guinness!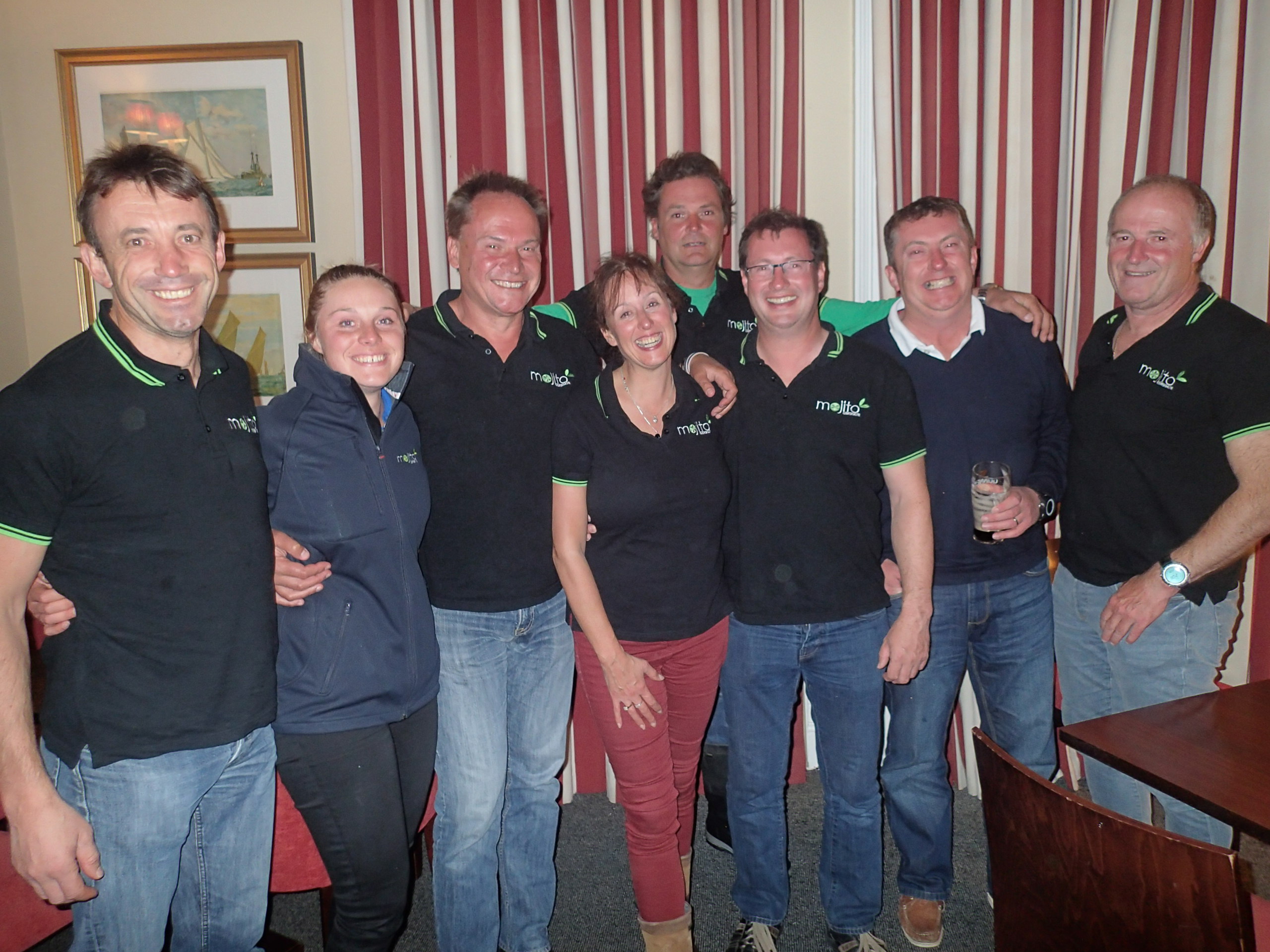 After a challenging 6 month ISORA season, the series was over, with crews experiencing light winds, strong winds, beats and runs, wind holes and broaches both in day and at night. Stops in Holyhead, Dun Laoghaire and Howth amongst others, great parties at all with one of the best at Plas Heli after the Global Displays Welsh Coastal night race. It's not just the sailing that makes ISORA so special, but the banter and camaraderie amongst the crews.
So the final results from a 61 boat fleet who competed over the 14 races now confirmed and it's a great pleasure to announce Peter Dunlop and Vicky Cox "Mojito" as overall series winners of the prestigious "Wolfs Head" trophy, which is on display in Plas Heli, Mojito also win Class 1 and the Global Displays Welsh Coastal series
Team "Sgrech" came 2nd overall and in class 1, after a very strong final 5 races, Jackknife took 3rd in class 0 and overall winners of the Echo division, with Aquaplane taking 3rd in Class 2
These excellent results mean CHPSC provisionally retain the "Victoria Cup" a mini series for the highest point scoring club within ISORA for another year.
Next year there will be another coastal series at Pwllheli, forming part of the ISORA series overall, and this represents an easy opportunity to experience ISORA coastal racing close to home, with a great party afterwards! Diolch yn Fawr Iawn from all the PSC boats to PSC and Plas Heli, it's members and staff for the help and support this year and to both Global Displays and Huw Tudor & Co for sponsorship of the coastal races. See you on the start line next April
Results and Information at www.isora.org