by Vicky Cox 17 Sep 14:53 BST
The ever popular Pwllheli Challenge Series kicked off on Saturday. This year's challenge has had a bit of a shake up by popular demand, so as not to miss out on any good autumn weather and mild winter days. As a result the series now encompasses four weekends of the Autumn Series plus four further weekends which make up the new Winter series, altogether producing a possible 26 races over eight weekends and finishing mid-December. Those competitors not interested in the full challenge series can chose to compete in the Autumn Series or Winter series as stand-alone events.
The new format also saw the introduction of some extra races, so the schedule for the first day was for three races. The fleet saw between 10 and 15 kts SW on the course for the first race but wind gradually built throughout the day and by the third race winds between 15 and 20 kts were seen with the odd gust of 22kt on the instruments.
Hits: 137
Read more: Pwllheli Challenge Series at Pwllheli Sailing Club - Week 1
The 2018 ISORA Offshore Championship was decided in a nail biting finish to the last race on Saturday. Reigning ISORA Offshore Champion, "Mojito" (Peter Dunlop & Vicky Cox), had lead the series for much of the season but Chris Power-Smith's "Aurelia" just had to win the last race to snatch the coveted Wolf's Head trophy back from "Mojito".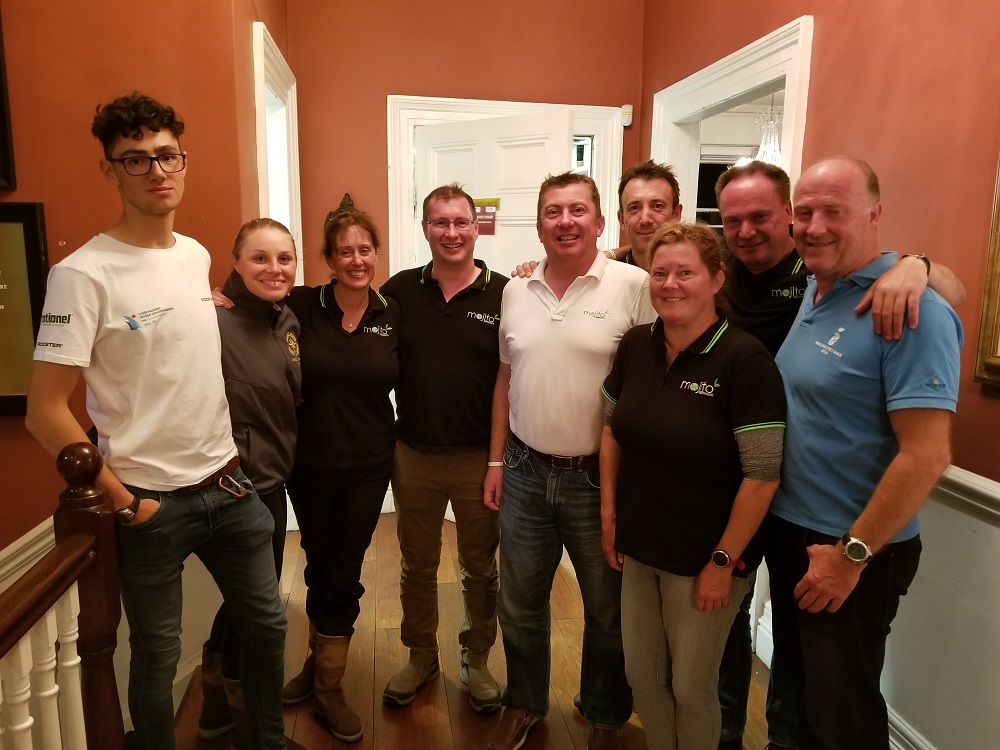 Mojito's Overall win helped Pwllheli Sailing Club win the ISORA 2018 Club Team Trophy - (Mojito 1st, Jackknife 3rd and Sgrech 8th out of a total of 60 competing boats!)
Hits: 251
Read more: Mojito clinch the ISORA series, after Jackknife win a fast race to Dun Laoghaire